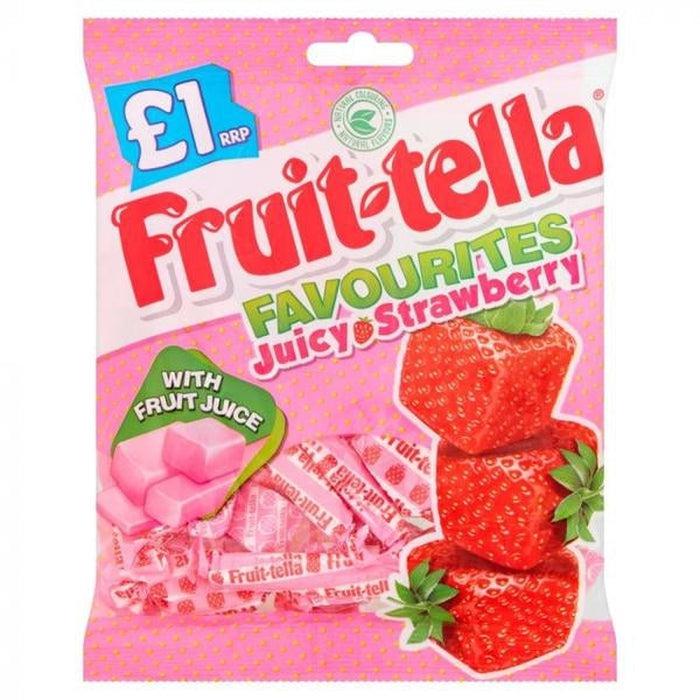 Fruitella Range now in stock!
Jacqueline Dyer
Giant Bradley's Sweet Shop are delighted to now stock the ever so popular Fruit-tella sweet bags, this includes the juicy strawberry bags, juicy chews, summer fruits and duo-stix sweets and are already becoming a favourite!  All available for just £1 these are the perfect sweets for the summer holidays!
Did you know that Fruittella has a history that goes back to 1931? In that year, Van Melle, first introduced the sweet onto the Dutch market under the name of Fruittella and everyone quickly came to know Fruittella as the 'square sweet', available in different fruit flavours.
Over the years the assortment of flavours and portion packs has expanded to offer something to suit whatever your fruity need.
Today Fruittella is synonymous with its famous slogan 'Flavours from Nature' and are all made with fruit juice and natural flavours and colourings! Enjoy and share a fantastic fruity experience.